10 Best Places to Antique Shop in New Orleans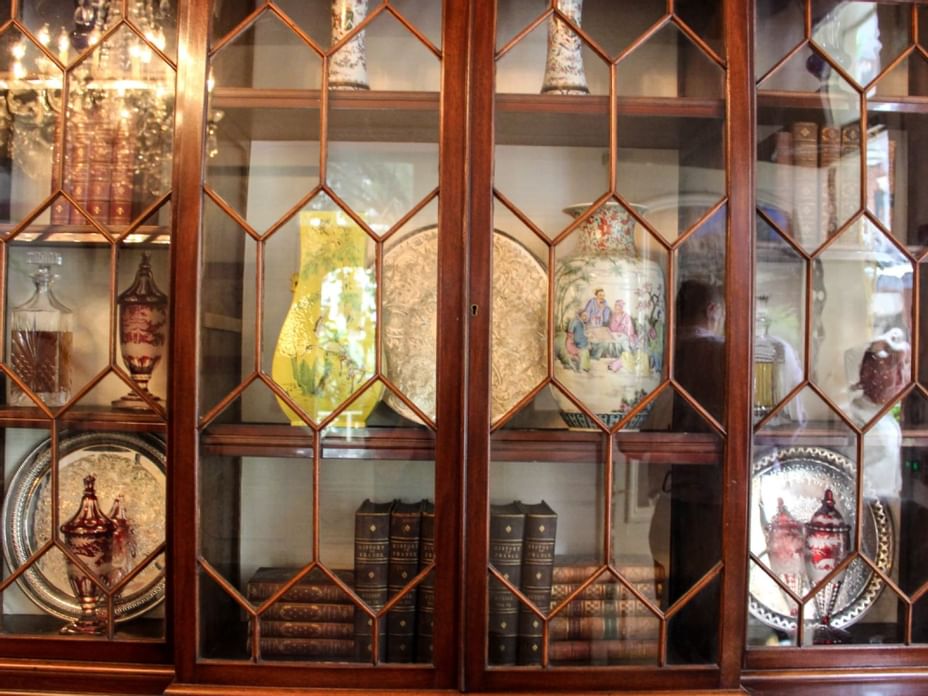 You'll find many excellent antique shops lining Royal Street, but there are also some stand-out options throughout the city. Check out these top ten picks if you're ready to satisfy your shopping itch with unique and beautiful finds. There are options ranging from eclectic markets and boutiques to high-end luxury stores.
This bustling French Quarter antique shop carries a beautiful selection of local art and antiques. It's conveniently located on Decatur and filled to the brim with all sorts of unique finds. The shop also hosts Night Markets from 6 pm to 10 pm on Friday, Saturday, and Sunday.
This high-end antique gallery is family owned and operated and has been in business since 1899. You can find antique jewelry, home items, furniture, lighting, and other beautiful treasures. Keil's also offers a bridal registry for new couples that want to add some one-of-a-kind pieces to their homes.
If you love the thrill of the hunt, you must visit this eclectic antique mall on Magazine Street. It features various items, including antique furniture and jewelry, vintage toys and clothing, collectibles, books, and other interesting pieces. Not sure what exactly you're looking for? No problem; you'll find it at the Magazine Antique Mall.
Fine art, beautiful antiques, and opulent jewelry abound at this family-operated antique gallery. Since 1912, M.S. Rau has been curating unique and exclusive treasures from around the world. It's noted as one of North America's most respected galleries for antiques.
IDA Manheim showcases a world-renowned collection of objects and art from various periods. You'll find English, Dutch, Italian, and French design treasures, among others. The shop also offers art and antique restoration and refinishing services.
If your main focus is on antique jewelry and precious stones, check out David's on Royal Street. The store features outstanding gem and jewelry collections from around the world and antiques of all stylings.
Located in the heart of the French Quarter, across from the Louisiana Supreme Court, you'll find Moss Antiques, filled with elegant and opulent finds. It's owned and operated by the same family as Keil's Antiques and Royal Antiques, Ltd. The family has been dealing in the antique industry for over 100 years.
The Granet family has devoted their lives to showcasing stunning antiques for four generations. In 1939, they brought their beloved tradition of sourcing incredible European and French antiques to New Orleans. You can find an extensive selection of lighting fixtures, mirrors, statues, furniture, and porcelains.
This fifth-generation family business specializes in pieces from France and England, mid-century modern items, and Chinese antiques. It's another one of the many antique stores operated by the Keil family. They acquire new items several times throughout the year, so it's always worth exploring whenever you come for a visit.
If you're looking for a unique addition to add to your home or sourcing exciting pieces for a remodel, The Bank features an array of diverse architectural antiques. You'll find doors, hardware, windows, shutters, ceiling medallions, statues, and many more items that can make your home stand out from the rest.
After a day of amazing antique shopping, you'll undoubtedly want a comfortable place to refresh and rest your laurels. The St. James Hotel offers elegant hotel accommodations within walking distance of the French Quarter and many restaurants and shops.