6 Best Shops to Help Your Prepare for A New Orleans Halloween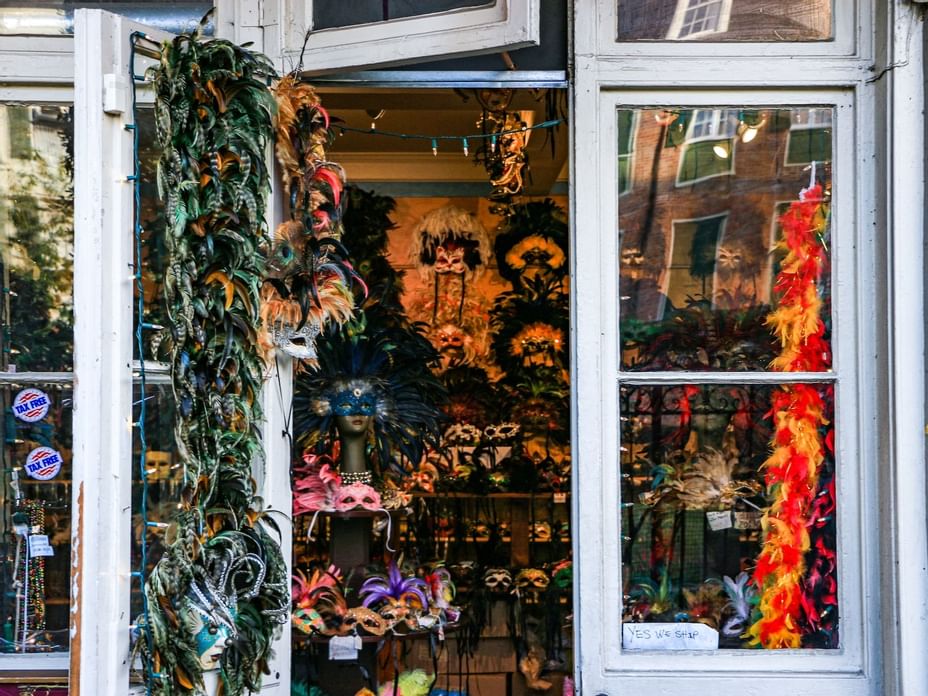 Luckily, if you find yourself unprepared for the festivities while in town, there are plenty of shops filled to the brim with costumes, oddities, and anything else you can imagine.
Top costume and make-up shops like Fifi Mahony's and Uptown Costume and Dancewear provide costumes, wigs, make-up, and accessories. Funky Monkey offers fun, vintage clothing year-round with an overload of costumes around the Halloween season. If you just want to rent an ensemble for your trip, check out Southern Costume Company. And places like Boutique du Vampyre and Reverend Zombie's Voodoo Shop offer a glimpse at some unique items and experiences.
2022 marks this colorful costume accessories and make-up shop's 25th year in New Orleans. They showcase fabulous wigs, fantastic jewelry, and theatrical make-up. Their extensive selection has provided thousands of people with the perfect additions to their costume ensembles over the years.
This famous New Orleans costume shop has provided unique and exciting costumes since 1988. They also specialize in dancewear and feature high-quality items that last. No matter what you're looking for, you can likely find it among their wide variety of pieces.
Funky Monkey has been proudly locally-owned and operated since 1997. This hip and eclectic boutique features vintage clothing, accessories, and jewelry year-round, as well as contemporary pieces. But when it's time to dress up in New Orleans, like Mardi Gras and Halloween, they kick up their costume selection in full force.
It's essential to understand that this local voodoo shop is a religious store that takes things very seriously. It's an interesting experience, where you can find unique pieces and receive psychic readings. If you want to learn a bit more about the culture or are looking for a charm or talisman to help you with a difficult situation, stop by.
You can't come to New Orleans for Halloween and not visit this gothic-inspired vampire boutique. It's overflowing with oddities, mysterious artifacts, jewelry, skull-shaped sugar cubes, coffin flasks, and much more. It's a self-proclaimed "gift gallery for the Nocturnal," sure to keep you looking until closing time.
If you're looking for a one-of-a-kind costume to make you the hit of the masquerade or steal the show on Frenchmen Street, you can find it at Southern Costume Company. Plus, they specialize in costume rentals, so it's a great way to have an incredible costume without taking up space in your suitcase.
Now all you need to do is decide what you'll be for Halloween. Pick up some curiosities to take back home, and kick off your mask and go-go boots in your elegant room at the St. James Hotel.