A New Orleans Oasis All to Yourself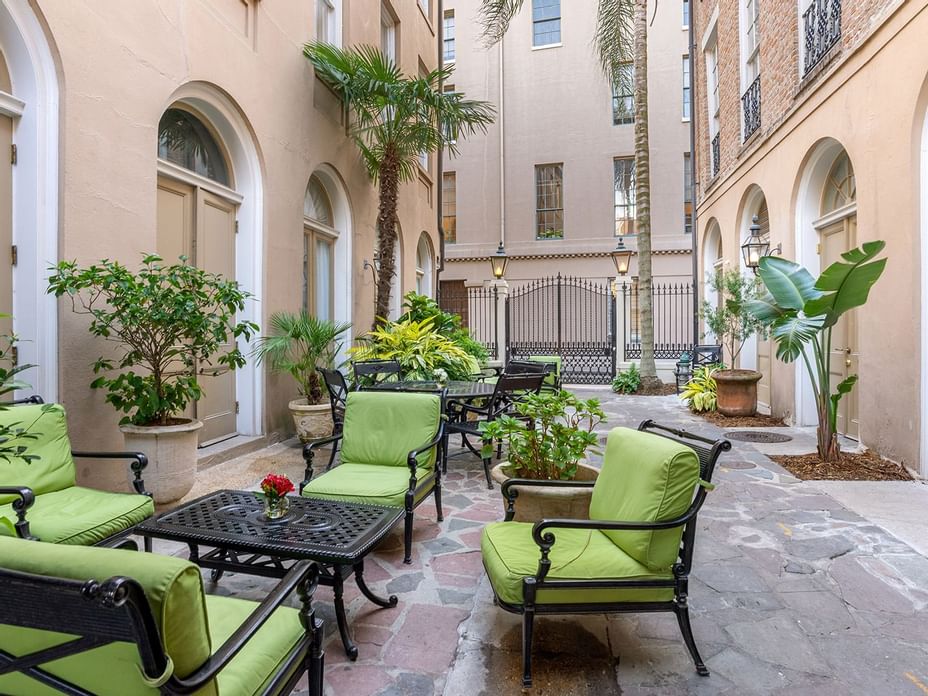 Are you planning a celebration with family and friends, or perhaps looking for a private venue for your company's upcoming retreat? Maybe you want to take a vacation, but the current pandemic has you wishing for a space that can just be you with your nearest and dearest. Well, look no further, because the St. James Hotel has the answer, with its exclusive buyout of its beautiful Natchez Building. It's the perfect way for travelers to ensure they receive the ultimate in comfort, privacy, and personal attention.
The idea of buying out an entire building of a hotel might sound like something for celebrities and royalty, but it's actually become a viable option for many people, especially amid the Covid-19 pandemic. Picture staying in charming French Quarter accommodations with only your guests by your side; it's a very appealing thought. But, what exactly is a hotel buyout?
A Private Hotel Experience for You and Your Guests
Boutique hotels offer an excellent opportunity for a whole or partial hotel rental. These smaller, more intimate properties are the perfect way to ensure you and your guests can relax and enjoy each other's company. A boutique hotel buyout comes with many perks, including the ability to have things as you want them, an increased sense of safety, reduced exposure, and the epitome of privacy.
The St. James Hotel's Natchez Building Buyout
The St. James Hotel offers authentic and elegant flair and charm in the heart of the New Orleans Central Business District. It's an excellent backdrop for corporate events, weddings, family reunions, and a myriad of other special celebrations. Plus, you're only steps away from the historic French Quarter.
When you opt to rent the Natchez Building, you and your guests will receive exclusive accommodations and access to all 50 guest rooms, including lavish suites featuring personal balconies and courtyards. You can relax, unwind, and mingle with your guests without worrying or caring about who else is around.
You can also enjoy access to the courtyard's pool area if you're in the mood for a refreshing dip or simply lounging poolside with a cocktail and a good book. If your travels include the need for an event space, we have that covered too. Our complimentary 364 sqft meeting room is an excellent option for intimate gatherings, or we can also help you turn one of the guest rooms into a hospitality suite. If you need even more space, we can help you arrange a booking at the exquisite Board of Trade, conveniently located next door.
To learn more about the Natchez Building private buyout, contact the St. James Hotel to request a proposal. We will be happy to help you tailor a package that offers you exactly what you're looking for during your stay with us.