Big Easy Romance: Destination Weddings in New Orleans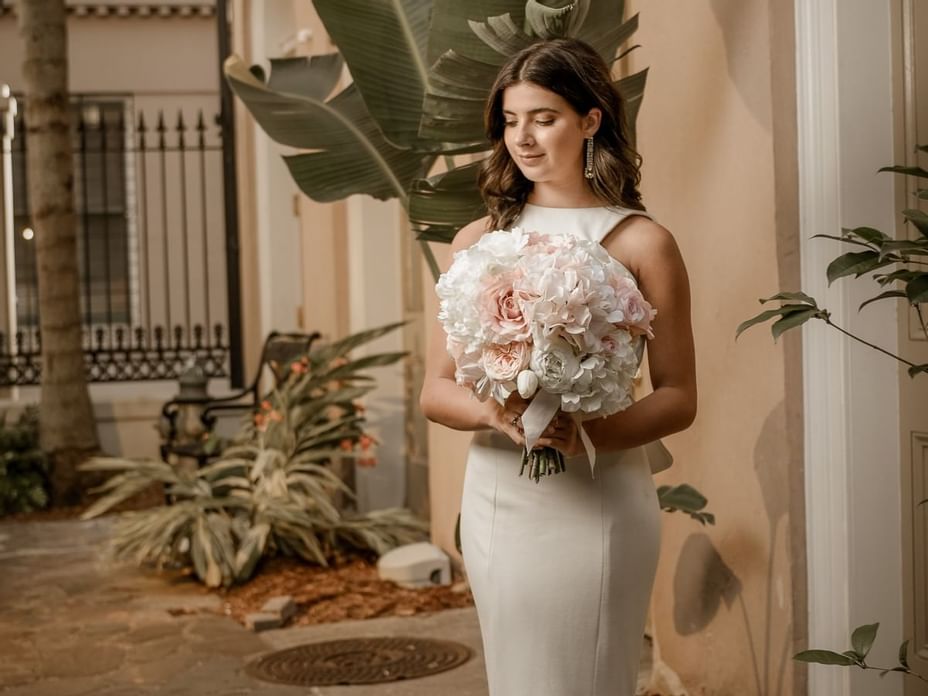 With its down-home charm, stunning beauty, and unique personality, New Orleans is a popular destination for many couples getting ready to tie the knot. Whether you're about to attend a wedding in New Orleans, or maybe you're thinking about getting married in the Big Easy, where you stay plays a big role in your overall experience.
If you're about to celebrate your own wedding in NOLA, the St. James Hotel offers an elegant and refined respite that's simply perfect for a romantic wedding night or weekend. Plus, with plush rooms and a convenient location amidst some of the city's most popular attractions, the St. James is also an excellent place for your guests. Your family and friends will appreciate being close to the action and eager to enjoy their time in the city when they come to celebrate your special day.
Within walking distance, you can find amazing restaurants like The Ruby Slipper Café and Mother's Restaurant, or have a shopping spree at the Shops at Canal Place or the historic French Market. There's also the Audubon Aquarium of the Americas and Insectarium, as well as a host of other must-see famous attractions like the majestic St. Louis Cathedral.
Plus, right next door is the absolutely gorgeous Board of Trade which is housed in the hotel's original location. This impressive building is an extremely popular place for both weddings and receptions, and when the festivities finally wind down, you're mere steps away from your home away from home. When you step inside the lobby upon your return, take some time to sit with friends in the cozy and opulent living room as you reminisce about the magical experience that just took place. Enjoy a drink and good conversation before settling into your room for the night.
Whether you're traveling from near or far, or you're a local, New Orleans is a fantastic wedding destination. It's the perfect backdrop for cherished events and adds a definite touch of both whimsy and allure to what is most likely going to be one of the most important days of your life.
Let the St. James Hotel help you make your wedding extra special and contact us today. Already married? We'd love to be a part of your other treasured moments. Whether it's your honeymoon, anniversary, or any other special occasion, we're ready to make them all especially memorable.