Experience NOLA Staycation Style at the St. James Hotel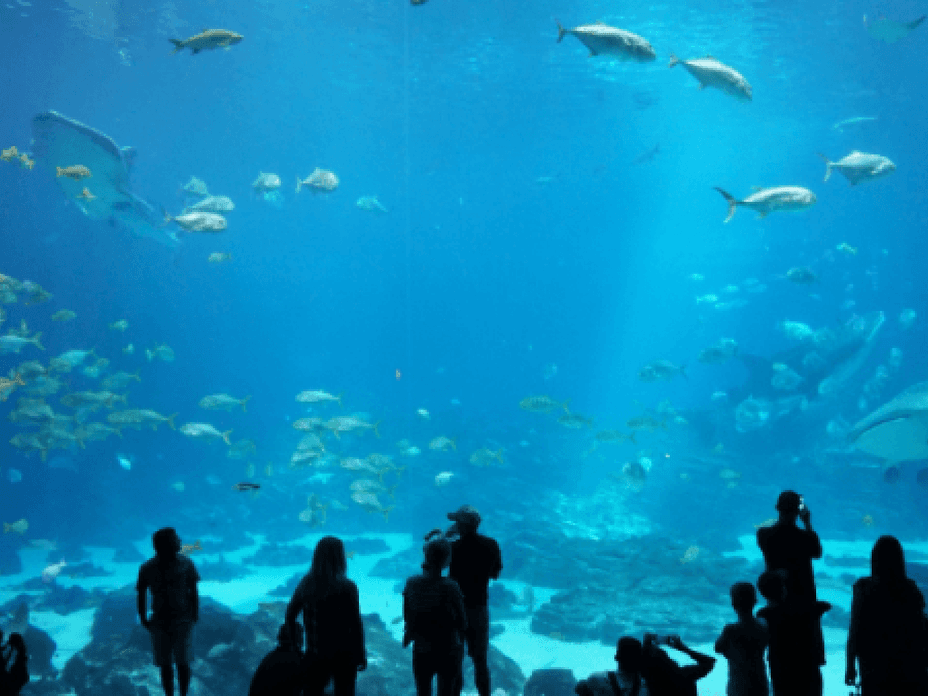 When you live in a city as amazing, unique, and charming as New Orleans, you really don't have to go farther than your own backyard to experience a fabulous vacation. If you're not ready to travel, then play tourist in your own city and treat yourself to an unforgettable staycation at the historic St. James Hotel.
When the work week ends, the fun begins; pack your bag and check into the elegant St. James, situated on beautiful Magazine Street, mere blocks from some of NOLA's most popular places to shop, dine, and play. Plus, when you choose the St. James, even your hotel stay brings a touch of New Orleans history to your vacation.
The hotel started as a building intended for local merchants to meet and conduct business and to bolster the neighborhoods above Canal Street. It was built by New Orleans architect Charles Zimpel in 1833, and over the course of the next 26 years, it changed ownership, becoming a coffee import firm, and finally renovated in 1859 to the St. James Hotel.
The hotel served as a Union hospital during the Civil War, from 1861 to 1865, and eventually moved just a few blocks into its current location. The original building is now the beautiful Board of Trade, which has become an extremely popular and coveted place for weddings and receptions. In fact, if you're thinking about getting married in the Big Easy, the St. James makes the perfect place for a romantic wedding night, as well as a refined and exquisite place for your guests to stay during their visit.
After soaking in the absolute luxury and grace of the hotel, kick off your weekend with a sumptuous dinner at Chophouse New Orleans, named the highest-rated steakhouse in NOLA and located right by the St. James Hotel. This favored restaurant boasts an appetizing menu featuring mouthwatering dinners and desserts, and it showcases nightly live entertainment.
If you're not ready to call it a night after dinner, there are a number of late-night hot spots within walking distance of the hotel. You can test your luck at Harrah's Casino while you sip some cocktails or dance and mingle at Masquerade's, Harrah's nightclub, featuring a 32-foot long ice-bar (yep, it's made of ice) and a towering light show surrounded by fake fire. You can also explore the collection of bars, restaurants, and clubs that line the world-famous Bourbon Street or grab some tickets for a concert, sporting event, or other engaging performance at the Mercedes-Benz Superdome or Smoothie King Center.
When you return to the St. James, the opulent lobby area makes you feel as if you're returning to the stately living room of a close friend; cozy, plush, and absolutely relaxing. Then make your way to your comfortable guest room to stretch out and relax. Enjoy a sound sleep and wake up refreshed and ready to start your day exploring the city through a visitor's eyes.
Start out your morning with a world-class brunch at The Ruby Slipper Café or a true New Orleans tradition, Mother's Restaurant (just plan ahead as lines can get long at this popular eatery)! Once you've satisfied your appetite with some tasty food, it's time to keep those walking shoes moving as you explore the attractions that surround the St. James. Whether it's taking in the sights, sounds, and stunning architecture of the French Quarter, or maybe browsing through fresh produce and wares from over 200 vendors at the French Market, it's easy to lose track of time. That's okay, though, because you're on vacation! Let yourself forget about the obligations and responsibilities of everyday life, and simply enjoy all of the wonders that this amazing city has to offer.
If you'd rather spend your day out of the sun, why not visit the over 3,600 animals that call the top-rated Audubon Aquarium of the Americas home, or have a close encounter with crawling critters at the Insectarium, which features a breathtaking butterfly garden that is not to be missed. You can also take some time to learn more about Louisiana's history with a visit to The Cabildo, located next to the stunning St. Louis Cathedral in historic Jackson Square.
If shopping is more your style, you're just blocks from the Shops at Canal Place, if you're looking for an upscale experience, or you can snag some great bargains on designer brands at the Outlet Collection Riverwalk. When you're at the Riverwalk, take some time to step out onto the balcony to see an incredible and breathtaking panorama of the mighty Mississippi River.
No matter how you choose to spend your days and nights, one thing is for certain, you'll be treated to incredible views and experiences, meet warm and welcoming people, and hear fantastic music at every turn. Plus, you'll have your pick of irresistible food as you encounter endless aromas of tempting dishes like seafood gumbo, beignets, jambalaya, and so much more, from a countless selection of New Orleans restaurants.
When you stay at the St. James Hotel, you have all the best that New Orleans has to offer right at your fingertips, while you rest and relax in luxury and style. Book your stay with us today, and prepare for a staycation like no other! It's time to remember all of the things that make the Big Easy so special, and it's all right in your own backyard.