Five Best Crawfish Spots In New Orleans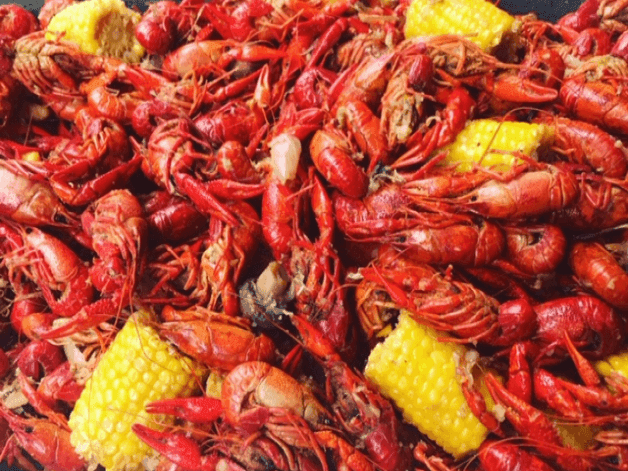 When you're ready to get a fix for your crawfish cravings, check out one of these top five spots in NOLA.
This family-run bar is a local favorite and go-to place when crawfish season hits. Chef Todd Lively is an expert when it comes to boiling crawfish, and many consider this spot to have the best crawfish in the Quarter.
Deanie's has received several accolades over the years, including titles like "Best Seafood Restaurant" and "Best Place for Crawfish." This local staple has been serving fabulous fresh seafood for over 50 years. It also features some fun crawfish dishes, like the Crawfish Quartet. This dish is a crawfish lover's dream, showcasing crawfish étouffée, bisque, fried crawfish tails, and crawfish balls. You can also order delivery through their website via ChowNow.
Located at 424 Bourbon Street, this seafood restaurant and market prepares fantastic cajun and creole dishes featuring fresh seafood and seasonal produce. The restaurant has been serving up its mouthwatering fare since it opened its doors in 2010 when the Saints won their first Superbowl. Don't feel like leaving your hotel room? You can order delivery through their website or via Doordash.
Only a hop, skip, and a jump away in Mid-City, you'll find some of the best crawfish in NOLA at Clesi's. If your goal is to try as many different excellent crawfish spots as you can during your stay, it's worth the visit. You can drive or jump on the Canal Streetcar at Chartres Street and Canal to reach this family-run seafood hotspot.
Clesi's also offers hands-on cooking classes if you want to learn some seafood skills that you can take back home. Learn how to boil crawfish like a pro with their two-hour cooking experience geared toward all ages.
You'll find some of the best seafood in the area just across the city line in a neighborhood known as Bucktown. Only about a 15-minute drive from The St. James Hotel, it's worth adding to your plans if you have the time. This local seafood market serves fresh seafood whipped up with its unique seasoning, and it's been satisfying appetites since 1979.
Want to bring some crawfish home with you? Ask about their shipping policies; they'll ship crawfish, shrimp, seasonings, and more.
After filling up on crawfish, kick back in your comfy hotel room or enjoy a cocktail or two. Of course, you can also buy yourself a few pounds (or 30) to bring home for a good old-fashioned crawfish boil. But, no matter where you enjoy your crawfish, don't forget to suck 'dem heads.