Five Classic New Orleans Cocktails To Toast Your Wedding Day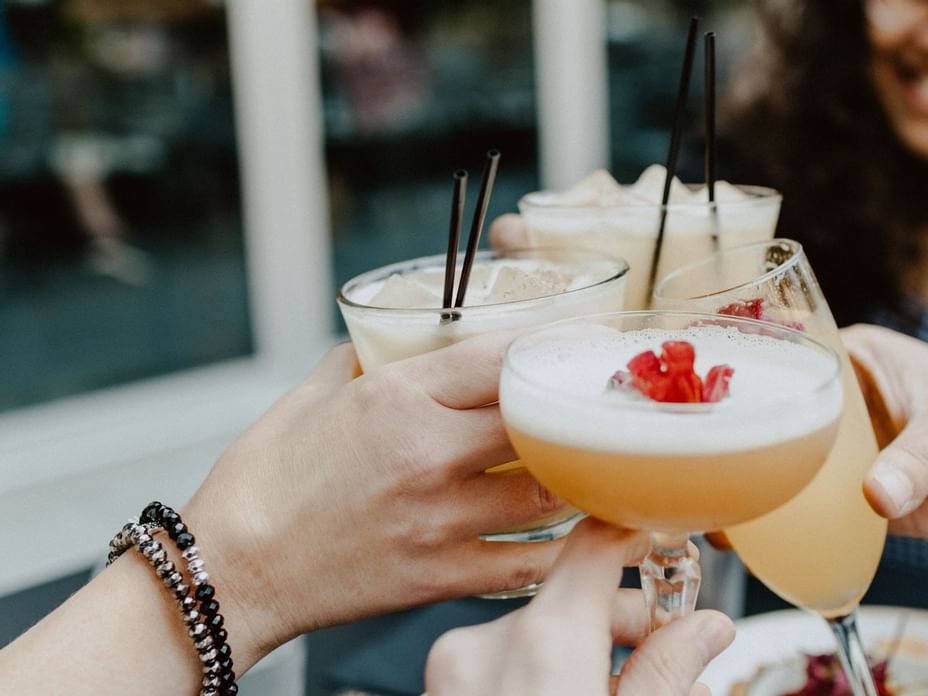 One way to add some personal touches to your wedding day is with your cocktail choices. Couples have been serving signature cocktails at their weddings for many years, sometimes even having unique concoctions designed just for them that they can share with their guests.
When it comes to the Big Easy, this city definitely knows its drinks. If you want to maintain a New Orleans twist at your wedding, you can carry the theme into your cocktails. Choose one of these signature selections that make the perfect cocktail for a NOLA wedding:
SAZERAC -- This popular close-cousin to the Old Fashioned was deemed the official cocktail of New Orleans in 2008. The Sazerac has been around since the 1800s, although not always featuring the same recipe. The base was originally a French brandy before switching to rye in the late 1800s, then mixing with Angostura bitters, Peychaud's bitters, a rinse of absinthe, and simple syrup or a sugar cube.

HURRICANE -- This refreshing and fruity cocktail has been a NOLA favorite since the1940s when it was first crafted at the famous Pat O'Briens. It was served in hurricane glasses, giving it its iconic look and name. The sweet drink features a mix of light and dark rum, passionfruit juice, orange juice, simple syrup, and grenadine, finished off with an orange slice and a maraschino cherry.

CREOLE BLOODY MARY -- The perfect cocktail for a day wedding, this spicy drink is a popular choice for brunch that has been a favorite in NOLA for decades. It features a mix of vodka, chilled tomato juice, lime juice, Worstechire sauce, and Tabasco hot sauce -- how much you put in depends on how spicy you like it. The cocktail is finished off with a garnish of celery stalks, lime slices, or even asparagus or shrimp! It's all about adding your personal touches!

VIEUX CARRE COCKTAIL -- This local favorite was first created in New Orleans by Walter Bergeron, the head bartender of the famous Carousel Bar in the 1930s. Named after the French Quarter, this flavorful drink features cognac, rye, sweet vermouth, Angostura bitters, and Peychaud's bitters. It is served over ice and garnished with a lemon peel or a maraschino cherry.

MINT JULEP -- Although this famous cocktail might not have been created in New Orleans, it's a true southern staple that offers a refreshing and light taste, perfect for a summer wedding. It's made with bourbon, water, powdered sugar, and muddled mint, then served over a glass full of crushed ice and topped off with a fresh sprig of mint.
Anyone of these cocktails are sure to add an extra kick to your wedding day. Whether they're shaken or stirred, you'll definitely enjoy savoring each sip as you make a toast to your new life together!
Want even more ways to make your New Orleans wedding extra-special? Check out the fantastic wedding packages we offer at the St. James and treat yourself to elegant and plush accommodations, so you enter into your married life in style!