Five Reasons to Spend Easter in New Orleans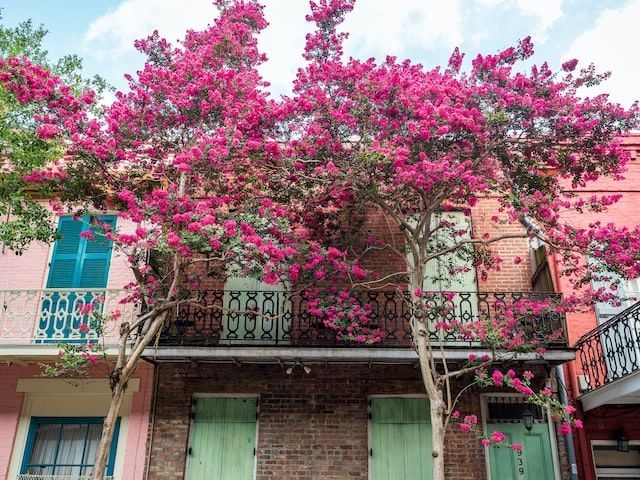 If you're considering visiting New Orleans, check out these five reasons to plan your NOLA trip during Easter.
1. Celebrate Easter on the Mississippi River
The legendary Steamboat Natchez offers daily cruises up and down the mighty Mississippi River. You can choose from history trips, jazz brunch journeys, and special-themed brunch cruises celebrating various holidays. On Easter Sunday, the famous paddle wheeler offers a family-friendly brunch and a visit from the big carrot himself, the Easter Bunny.
The City of New Orleans, Steamboat Natchez's sister vessel, also offers an Easter brunch cruise. Guests enjoy a two-hour cruise with Captain Carrot, feasting on mouth-watering cuisine, yummy Easter treats, and cocktails.
2. A Full Day of Easter Parades
If you thought Mardi Gras was the only day for parades in New Orleans, you'd be wrong. The Big Easy loves any chance to throw a parade, and Easter Sunday has been a longstanding major parade day in the city. Start the day off with the Historic French Quarter Easter parade, which traditionally begins at Antoine's Restaurant.
After a stunning and inspiring mass at the beautiful St. Louis Cathedral, catch the Chris Owens French Quarter Easter Parade to score fanciful throws. As the sun goes down, the vibrant and family-focused Gay Easter Parade starts at the Armstrong Arch.
3. Enjoy a Delicious Easter Brunch
Brunch is a staple in New Orleans. Locals enjoy a second breakfast on a regular weekend, complete with Bloody Marys, mimosas, and creative cocktails. But Easter Sunday is special. Brunch with family and friends is a big deal on Easter, and restaurants offer specials and unique experiences.
Enjoy brunch with the Easter bunny, bottomless mimosas, or perhaps a few extra treats on your table in a mini Easter basket. Keep in mind everybody wants to go to brunch on Easter, so plan ahead and make reservations at the restaurant of your choice.
4. Bring the Kids to the Egg Scramble at City Park
The annual Egg Scramble typically takes place the weekend before Easter Sunday in Carousel Gardens and Storyland, located in City Park. If you're in New Orleans during the event, it's worth getting tickets for this mega egg hunt.
Thousands of eggs pepper the grounds, acting as colorful beacons for kids of all ages. Each egg holds a special surprise, but a select few contain some eggstra special treasures. Will you be one of the lucky ones?
5. Run in The Crescent City Classic
If you're looking for a way to combat all of those extra Easter calories, another annual Easter weekend tradition is the Crescent City Classic. Whether you're a seasoned athlete or simply want to walk the route while you sip a cocktail, the choice is yours. You'll even see some participants wearing bunny suits, so anything goes!
There's no question that Easter in New Orleans is full of fun and fancy-free festivities. Take it all in, kick back at the voco, St. James Hotel during your next adventure. It's time to dust off your Easter bonnet and hop on down to New Orleans.