Four Ways to Make your NOLA Wedding Shine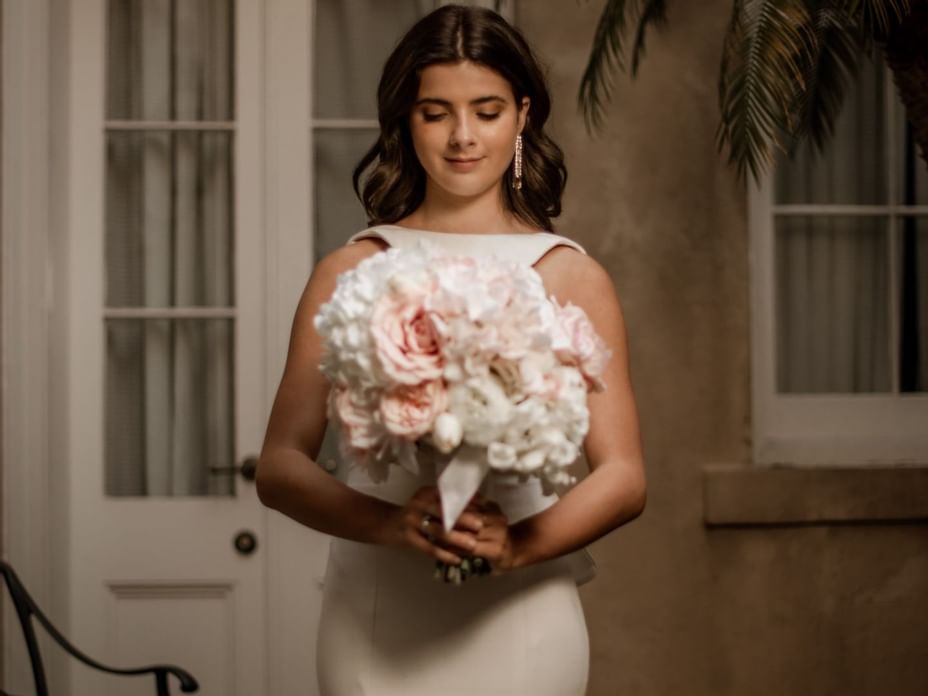 New Orleans is already a popular tourist destination outside of the wedding season. Visitors come down for Mardi Gras, numerous festivals, during Saints season, or just to get a chance to walk down Bourbon St. and experience the city's open container laws.
Having your wedding in New Orleans gives your friends and family a great excuse to be tourists in the city while also celebrating the marriage of their loved ones. The city is full of different venue options, but if you're looking to be right in the heart of the French Quarter, look no further than the St. James Hotel. With its neighbor, the New Orleans Board of Trade, you also have a convenient space for a reception that provides space for intimate and larger weddings.
With so many exciting venues in New Orleans, it can be hard to make your wedding stand out among the rest. Try incorporating these four things into your New Orleans wedding to make it shine!
End it All With a Second Line
A second line is pretty much a staple at New Orleans weddings. This turns your wedding from a stationary spectacle in your reception hall into a parade. DIY yourself some second-line wedding umbrellas or patron a local New Orleans business for one and get ready to promenade down the streets of the Quarter. You might even attract enough attention that strangers give you cash for the honeymoon!
To add more flair to the evening, why not invite some Mardi Gras Indians to your second line? Mardi Gras Indians wear intricately hand-sewn and vibrantly hued suits. Usually, only out during Mardi Gras and Super Sunday, they can be hired to attend weddings and dance as you second line through the streets.
Opt for Snoballs
Sure, you might still want a traditional wedding cake at your reception. But, if you're planning a wedding in the New Orleans heat, serve snoballs alongside your other sweets. This shaved ice treat covered in flavored syrup gives guests various tasty sweet options to choose from and can provide a much-needed break from the heat.
Snoballs also make for a fun photo op, especially if your wedding is a cocktail or black-tie affair. The contrast of the brightly colored ice with the fancy attire makes for a great pic, and it helps that they taste delicious too!
Hire a Local Artist
If you've ever walked through Jackson Square, chances are you've encountered artists sketching, painting, or selling their works of art to passersby. Find a New Orleans artist you really love and hire them to be a part of your wedding.
A live artist at the reception can draw or paint an image of your first dance, capturing it in a way that a photograph cannot, or have them entertain guests by drawing caricatures throughout the night.
Serve Some NOLA Original Cocktails
When getting married in New Orleans, an open bar is a must. It's all well and good to serve some basic staples like an old-fashioned or a Moscow mule, but when in NOLA, serve up some of New Orleans's famous original drinks.
Fill your cocktail list with drinks like Pat O'Brien's famous Hurricane, made with dark rum, passion fruit syrup, and lime or lemon juice, and The Sazerac, made with absinthe, simple syrup, Peychaud's bitters, and rye whiskey.
Mixing in some New Orleans-only flair to your NOLA wedding is a must. Plus, finding the perfect venue and staying in an elegant French Quarter hotel, like the St. James Hotel, sweetens the deal. So, add some things you can only find in New Orleans to your wedding reception to make for an unforgettable night in the Big Easy.