It's COOLinary Time Again, New Orleans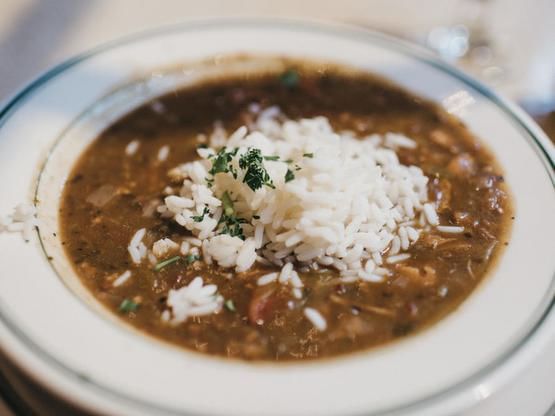 Time to dine at Palace Cafe, Copper Vine, Red Fish Grill, and so many more!
It's the moment locals and visitors alike wait for each year in The Big Easy, COOLinary New Orleans. During summertime, many fabulous restaurants throughout the NOLA area offer outstanding deals on their most delicious menu items.
Guests can enjoy incredible Cajun and Creole cuisine and more, with lunches for $25 or less and brunches and dinners for $45 or less. Plus, you can opt to dine in at some of the most iconic NOLA establishments or pick up your meal to-go. For 2021, COOLinary takes place July 14th through September 5th, so get your taste buds and your appetite ready for a food journey like no other.
Here's a taste of some of the fabulous restaurants participating in the event; which one will you choose? (Hint: You don't have to pick just one.)
Located in the historic Werlein music building, this elegant Creole restaurant has served classic cuisine with a contemporary twist for 20 years. The dishes are ever-evolving and always mouthwatering, with new creations popping up throughout the years.
For COOLinary, the restaurant has a two-course lunch available on Wednesdays-Sundays, starting at 11 AM, for $25.
Stop into this posh wine club that showcases appetizing southern cuisine with a contemporary spin. Whether you're sampling one of over 30 wines on tap or enjoying the friendly atmosphere, it's a great place to visit with friends.
During COOLinary, guests can opt for a three-course brunch for $25 on Saturdays and Sundays from 10:30 AM to 4 PM. You can also try a suggested wine pairing for $20. If you prefer to visit during lunch, Monday through Friday, from 11 AM to 4 PM, you can enjoy a two-course lunch for $20. Lastly, a three-course dinner is available for $40, with a suggested wine pairing costing $20. The restaurant closes at 9 PM Sunday through Thursday and at 10 PM on Friday and Saturday.
A part of the Ralph Brennan Restaurant Group, this casual and fun dining experience revolves around fresh, locally sourced seafood. Get your fill of plump shrimp, oysters, crab, and more as you kick back in a laid-back atmosphere.
You can enjoy a three-course brunch for $40 or a three-course dinner for $45 during the COOLinary event. Brunch is available Friday through Sunday, 10 AM to 3 PM, and dinner is available Wednesday and Thursday, 5 PM to 9 PM; Friday and Saturday, 5 PM to 10 PM; and Sunday, 5 PM to 9 PM.
Are you hungry yet? Here's a complete list of participating restaurants. If you opt to get your meal to-go, take it back to your plush and luxe hotel room at the elegant St. James Hotel in New Orleans. Enjoy your food in absolute relaxation while you sip on a classic NOLA cocktail or two (or three, who's counting?). Bon Appétit!