Summertime Shopping in New Orleans: A Great Way to Beat the Heat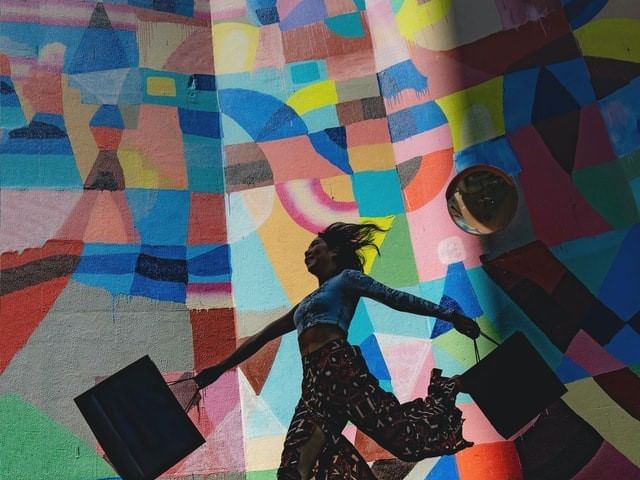 Whether you're looking for clothes, antiques, or the perfect souvenir, NOLA has it all. From high-end stores and charming boutiques to eclectic flea markets and colorful art galleries, there's something for every type of shopper. Here are some of the best places to shop in New Orleans.
You'll find art galleries, gift shops, clothing boutiques, vintage markets, fabulous dining, and so much more on this 6-mile street. Score a flirty dress at Hemline, take the kids to Magic Box Toys, or find the perfect New Orleans memento at Alice and Amelia. There's something for everyone, including the family pet when you stroll down this shopping mecca.
If you're in the mood for some upscale shopping, this luxe mall highlights many popular high-end shops. You'll find names like Louis Vuitton, Saks 5th Avenue, Brooks Brothers, and Michael Kors. Plus, Canal Place houses the Prytania Theatre, so what better way to stay cool than catching a movie?
To snag some excellent deals on great merchandise, check out this bustling mall complete with shops like Nordstrom Rack and Guess Factory. Grab a bite to eat in the food court, which features a wide range of eateries, or grab a daiquiri at Fat Tuesday. You can also chow down on one of NOLA's most famous sweet treats, beignets, at Cafe du Monde.
Okay, so admittedly, most of this marketplace is outside, so you won't necessarily escape the heat completely. But most of it's under shade and tents. And you can grab a hand fan or a refreshing beverage to keep you cool as you browse.
This historic market has offered a collection of produce and wares for over 200 years. You can find art, clothing, jewelry, handmade candles, toys, and even WWII memorabilia. It's worth exploring because you never know what treasures you might stumble upon.
This shopper's paradise reaches from Canal to Esplanade and offers plenty of New Orleans dining and shopping experiences. You'll find a ton of fantastic art galleries on Royal Street as well as antiques. And you're sure to find the perfect New Orleans memory at one of the many unique local gift shops.
For a real taste of New Orleans and its diverse culture, check out this practitioner-owned Voodoo shop in the French Quarter. They showcase a wide assortment of handmade Voodoo dolls, potion oils, and other unique artifacts.
Also available are Haitian, African, and New Orleanian handmade arts and crafts. You can also reserve several services, including a spiritual reading or consultation.
Make sure to pack a good pair of walking shoes, because you'll want to shop 'til you drop. After your shopping frenzy, relax and enjoy your newfound treasures in your elegant room at the St. James Hotel.