Weddings Don't Have To Be Big To Be Unforgettable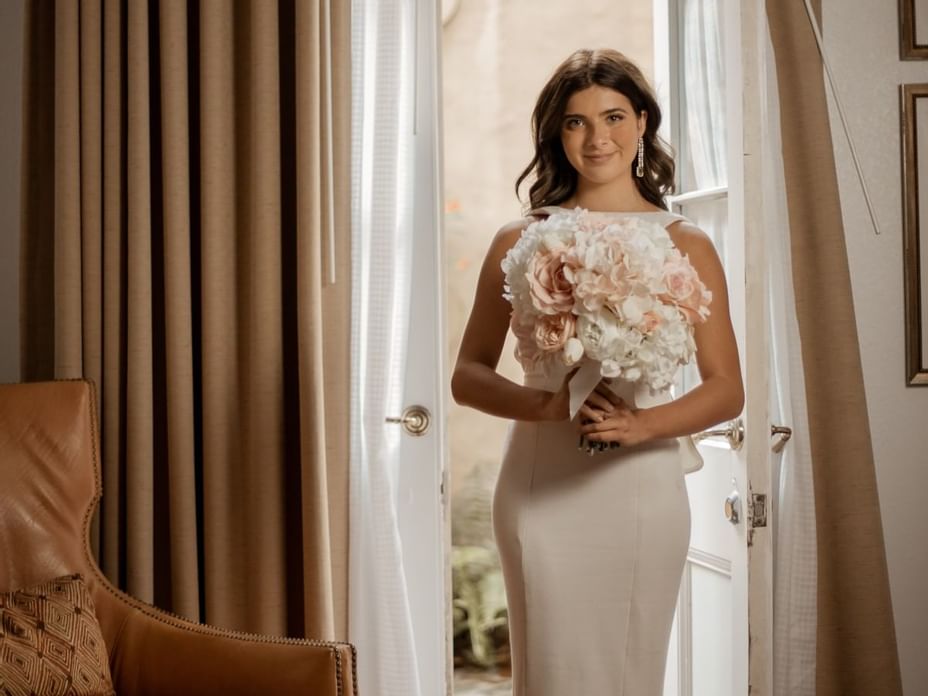 The word wedding often stirs up images of elaborate ceremonies with all the trimmings and a large gathering of family and friends. However, lately, there's another style of wedding that's become popular amidst the recent pandemic. Smaller, intimate gatherings have become the norm for many couples who want to tie the knot. Elopement has also been a choice for many people who are ready to say "I do," and charming boutique hotels like the St. James in New Orleans make it possible to create lasting memories with exclusive wedding packages.
Due to COVID-19, the current guidelines and restrictions limit the number of guests allowed at social events, temporarily making large weddings a thing of the not-so-distant past. However, these mandates aren't stopping couples from tying the knot, and brides and grooms still want to create unforgettable moments on their big day.
Already a popular location for destination weddings, honeymoons, and anniversary celebrations, the St. James Hotel has been making couples' dreams come true for years with elegant accommodations and an incredible location next to the stunning Board of Trade.
Wedding Package
Our Wedding package features thoughtful touches and reasonable group pricing to help make your special day unforgettable. You can reserve our beautiful, charming courtyard for a small, controlled wedding ceremony. Whether it's just you and your spouse-to-be or your nearest-and-dearest family and friends, our staff is focused and committed to providing you and your guests with the utmost safety and well-being. You can enjoy a cocktail as you relax and stretch out in your sumptuous suite while preparing for the big day, confident that all necessary health protocols are in place.
Dressing Bride Package
The bride gets to indulge in the royal treatment she deserves with our inclusive Dressing Bride Package, which includes an array of unique and thoughtfully curated options, including a two-night stay at the St. James, starting at only $800. The bride and her bridesmaids will have access to a luxurious suite, complete with refreshments, as they prepare for the main event. On the wedding night, the suite becomes the romantic retreat for the happy bride and groom, with fresh rose petals and sparkling champagne. You can also add a personal attendant to help with all of the necessary preparations on your big day!
The refreshing elegance of the St. James also offers couples the perfect, unique setting for capturing stunning photographs in our opulent lobby, picturesque courtyard, and luxurious suites. If you and your special someone are ready to take the next step toward happily-ever-after, New Orleans is the perfect romantic destination for a wedding! The Big Easy is the ideal backdrop for what is sure to be a day that you will never forget!
Get in touch with us today at the St. James, and let us help you plan the wedding of your dreams! There are also incredible wedding packages available at our sister properties, the Hotel St. Pierre and the Andrew Jackson Hotel, giving you even more options when you're ready to say, "I do."