What To Pack For New Orleans Mardi Gras?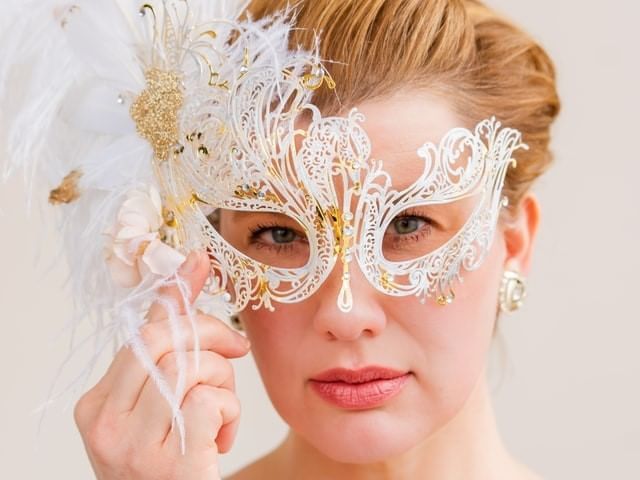 Whether you're traveling solo or with your friends or family, Mardi Gras has a little (or a lot of) something for everyone. To maximize your fun and celebratory vibes, use this list to prepare for your NOLA trip.
Pack The Essentials For Your New Orleans Trip
Obviously, you need to pack the usual odds and ends you would bring on any vacation. Your toiletries, undies, PJs, medications, and other basics should undoubtedly make the cut. But, it isn't that simple when it comes to what clothes to bring. You see, New Orleans is not known for its predictable weather, except for maybe how unpredictable it can be. (At least during carnival season).
Be Prepared To Wear Layers During Mardi Gras
Select outfits for your trip that include various layers so you can go from hot to cold and in between at a moment's notice. Why? Because in NOLA at this time of year, you could see temps ranging from 35 degrees to over 70 degrees (sometimes on the same day).
Plus, you could have beautiful sunshine in the morning, and by late afternoon it's overcast and rainy. So, pack your short-sleeved shirts and shorts, but make sure to throw in some long pants and sweaters too. Check the weather before heading out to get the most up-to-date weather forecast.
If you're coming for some earlier festivities in February, you most likely will want to include your hat, gloves, and coat. But if you're coming for Mardi Gras Day, you could likely get away with a little lighter clothing.
To give you an idea, here's a glimpse at this year's weather:
As of now, earlier in February, lows can dip into the 40s. Add some wind and drizzle into the mix, and you'll be in for a few frosty night parades.

Currently, the end of February sees highs in the low 70s and lows in the low 50s. So if you're planning to party at parades at night, you'll want to bundle up a bit.

But, during the day, you'll probably prefer to wear a T-shirt and leggings or jeans. Especially once you start jumping up and down for beads and baubles.
Bring Comfortable Shoes To NOLA
When you come to NOLA, especially for Mardi Gras, you'll be standing and walking a lot. Comfortable shoes are a must, as are some extra socks in case you end up standing in a puddle. It's also wise not to wear your best shoes to Mardi Gras; they'll undoubtedly be getting dirty.
Rain Gear
It can get rainy, and standing on the parade route in the rain without protection isn't the most fantastic feeling. So pack a rain jacket, some rain boots, a rain hat, etc. Forget the umbrella, though; you can't hold an umbrella and catch beads. Plus, it gets crowded at Mardi Gras, so it would be more of a hassle than helpful.
Sun Protection
You'll be enjoying some day parades too, so pack your sunglasses and sunscreen and a hat. You don't want the sun to get in your eyes and keep you from catching any amazing throws.
Keep It Clean And Safe
Covid aside, it's still a good idea to pack some wet wipes and hand sanitizer. Also, currently, you'll need your mask (and we don't just mean the Mardi Gras costume variety). NOLA has a mask mandate in force for indoors.
Mardi Gras Must-Haves
In addition to your essentials, you also need a few special supplies to make the most of your carnival experience.
A foldable chair that you can pop up to take a load off during the parade is a lifesaver.

A sturdy bag to catch your throws (make sure you have some space in your suitcase to bring home your spoils).

Bring a big appetite for all of the delicious food and king cake you're about to eat.

Pack a costume to help show your carnival spirit. The costumes at carnival are some of the highlights of Mardi Gras. If you'd prefer to pick up your costume once you're in town, check out Fifi Mahoney's on Royal St. or Uptown Costume & Dancewear on Magazine.

Water and snacks are a must to keep up your stamina on the parade route. Make sure to stock up once you arrive, and if able, load up a small cooler.
Now, all that's left to do is start packing. Don't forget to add booking a comfortable room at the elegant St. James hotel to your to-do list. We have everything you need to make your Mari Gras stay in New Orleans one you'll never forget.