What to Wear in New Orleans in January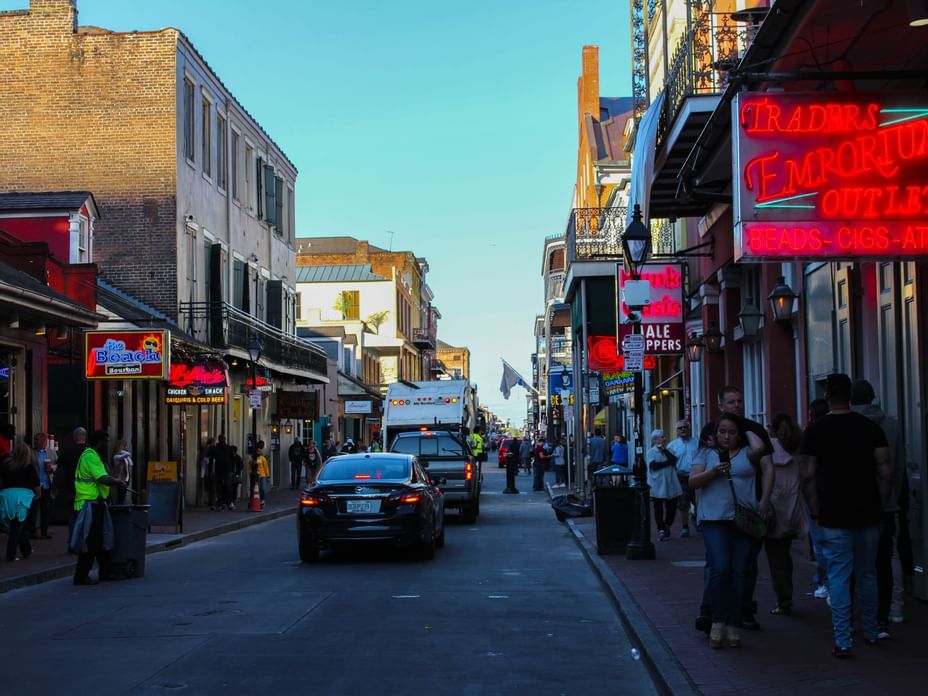 Layers are your friend when you're packing clothes for New Orleans. January can be breezy and pleasant, but it can also be chilly, especially in the evenings. Pack jeans, long pants, a lightweight jacket and sweater, and a mix of shirts. Comfortable walking shoes are always a must. And for January in NOLA, go ahead and toss a winter hat, scarf, and gloves in your suitcase too.
Your best course of action when packing your suitcase for a January vacation in the Big Easy is to choose variety. You likely can skip the shorts and sandals, but a mix of warm and cool clothing is ideal.
What's the Average Weather in New Orleans in January?
According to the National Weather Service, the average weather in New Orleans for January is a high of 62.5 and a low of 46.1. These temperatures are in degrees Fahrenheit. The average temperature for the month is 54.3 degrees.
The average rainfall for January is 5.18 inches. But you never know because record lows drop into the 20s for January. Plus, temps typically drop another ten degrees in the overnight hours.
What Clothes to Pack for January in New Orleans
Unpredictable temperature swings are about the only consistent part of the weather in New Orleans. It can feel like springtime in the winter, and sometimes you get a random chilly day in the spring.
These uncertainties about the climate make packing for a New Orleans vacation somewhat of a mystery. But don't worry; it's not as overwhelming as it seems.
Make sure to toss these items in your suitcase for your January trip to NOLA:
A lightweight sweater

Jeans

Pair of dress pants (if you plan on going somewhere with a specific dress code)

Comfortable walking shoes and socks

A jacket or coat

Tights or leggings (you can wear them under a short skirt in case temps dip during the day)

A scarf, gloves, and a winter hat (It can get nippy at night, and in NOLA, you'll likely be out and about long after the sun goes down.)

Layers (think short-sleeved and long-sleeved shirts with a lightweight jacket if things get cooler)
January in New Orleans: Pack a Variety
The takeaway for what to wear in New Orleans in January is to pack a variety of options. You should always check the weather before you go to see what the expected temperatures are. However, things can change on a dime, so it's best to be prepared, whether you're bar hopping or antique shopping in the Quarter.
Don't forget some comfy PJs for relaxing in your fabulous room at the St. James Hotel. And if you're planning to head to New Orleans for carnival, don't miss this Mardi Gras packing list.